Encon Construction commences it new flagship project – Evans Street, Shenton Park.
Encon Construction's project "The Old Synagogue" was hughely successful at the 2020 Master Builders Excellence in Construction. The project won all 3 categories it was entered in:
Best Historic Restoration – $1.5m to $5m
Best Refurbishment – $1.5m to $5m
Best Retail – $1.5m to $5m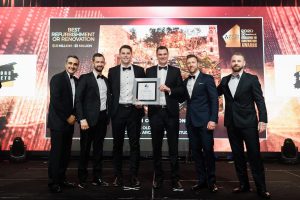 Encon Construction achieves practical completion in November 2020, ahead of the contractual completion date.
The Ultratune was constructed for client Fabric Property.
.